Customer Services - An Essential Key to Your Success
HelpDesk Done Right
We take pride in the level and quality of support for all our customers. We genuinely care about your success and will move mountains to help you get the most out of your software. Customer support is not an afterthought; it is absolutely essential to producing customer satisfaction. For too long many businesses have neglected support services or even worse, outsourced this function to uncaring and inept contractors in foreign countries. That's no way to do business.
Here's how customer support should work and what we actually do every day: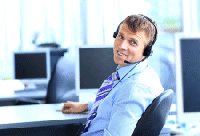 Toll-free number (800) 280-0240 in the U.S. and Canada.

Full-time, expert staff of technicians available from 9:00 am to 6:00 pm Eastern Time Monday through Friday.

We do not use an automated call answering system. When you call us you will be speaking to an AMT representative who will direct your call as needed to the appropriate extension to handle your issue. In the rare instance a representative is not available, leave a voicemail and they will call you back ASAP.

Dedicated e-mail support address: amt-support@amt-software.com This mailbox is shared with all technical support personnel to facilitate collaboration. E-mail inquiries are given the same priority as phone support.

All support personnel and functions provided directly by AMT Software employees from our Bloomfield Hills, MI. office. We do not use an off-shore call center or contractors to handle your calls or e-mails.

All phone support is provided by technicians for whom English is their first language.

Fast response time. If we can't give you an answer over the phone because a problem requires more investigation, we will always get back to you as soon as we can. Usually by close of business the same day.

Everyone gets an answer. We do not leave open support calls regardless of the circumstances.

Legitimate defects are entered into our AMT OnTime defect tracking system. You will get an ID number for the problem and can track the status from initial reporting all the way through to the software release with the correction implemented.

Software enhancement requests are more than welcome. Customer enhancement request tend to bubble up to the top of our priority list because we are customer-driven. Just like a defect, these are entered into our system for evaluation and prioritization. If you've got a great idea for an enhancement or how we can improve on an existing feature or eliminate something that is annoying you, we would appreciate hearing about it.

Unlimited number of calls. You will never incur pay-per-incident charges or additional fees.

There are no data limits to the size of e-mails sent to us. If you need to attach a large data file, our e-mail system can handle it.

Access to our ftp site for uploading and downloading large data sets if that is the most convenient method for you to send or receive data from us.

Personal and professional service. We take the time to get to know you and understand your business and challenges. We never forget that we work for you; not the other way around.
Custom Post Processors for ExpertCAM
Production machining is the most demanding environment. A few seconds of machine time can mean the difference between profit and loss. You need a post processor as capable as your NC programmer to squeeze every ounce of performance from each of your machine tools. That's where a custom post processor comes into play. We will work with you to develop a custom post processor that fills your requirements 100%:
Unlimited Changes & Updates During Development - we will work with you during the development of the post processor to tune the output to perfection. There is no limit to the number of iterations of code changes until you are completely satisfied.

90 Day Warranty - after the post processor is put into production, unanticipated situations can arise which require a change to the software. We'll make whatever changes are needed at no cost to you during the warranty period.

Affordable Software Updates - if your CNC software changes, you upgrade your machine tool or change computing platforms, we can usually update your custom post to accommodate your situation instead of starting from scratch with a new post processor.
To get the ball rolling, call AMT Software Customer Service to discuss your needs. Our technician will gather from you information about your machine tool and preferences and will ask you for a sample program that reflects your requirements. Customer service will provide you with a custom quotation to develop the software.
Custom Programming & Projects
We've helped many customers develop custom features and functions to automate their processes. If you have an idea and need help getting started, talk to us. Our technicians can point you in the right direction or tackle the entire project for you. We've done many projects over the years and have a vast wealth of experience in automating design and manufacturing tasks.
No matter what your project entails, we stand ready to make it a success. Our broad programming skill set includes:
Windows programming in C/C++.

Microsoft Win32, Microsoft MFC and Microsoft Visual Basic programming.

ScriptLink and PowerSource VB Script.

UNIX ksh, csh, sh scripting.

HTML5

Javascript and PHP scripting.
Working together, we can make your ideas come to fruition.
UNIX to Windows Migration
Looking to get away from high-priced UNIX workstations? Are your UNIX workstations obsolete? Is just keeping them running a hassle? The solution is to migrate to the Windows platform. The Windows edition of our software is compatible with UNIX in that data files created on UNIX can be read into the Windows edition with no chance of data loss or corruption. We've helped literally 100's of customers make the switch. Our support staff will design and implement migration program to make the transition completely trouble-free. Even if you have extensive customization that relies heavily on UNIX scripts, we can help you make the transition.
Customized Training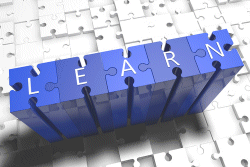 Without doubt training provides the biggest return on investment you can make in your business. With the added skills and expertise, your team is able to take full advantage of all the features of our software to get jobs done faster and better.
We can custom-designed training programs to precisely fit your needs including:
New Customer Startup Guaranteed results. We don't leave until your users are working on their own jobs using the software to your satisfaction. If our trainer needs to stay on for another day because your team needs more assistance, that is exactly what will happen and you won't be charged a nickel more. There's no sense in leaving until your team is properly trained and can do the job.

Product Update Training This is typically an intensive 1-day program to get your users up to speed with all the new features introduced since your last software update.
We will consult with you about your needs and design a custom training program to achieve your goals. Why settle for "one size fits all" solutions that ties up your people learning about features or functions that they have no need to use? Our targeted programs delivers results with minimal interruption.